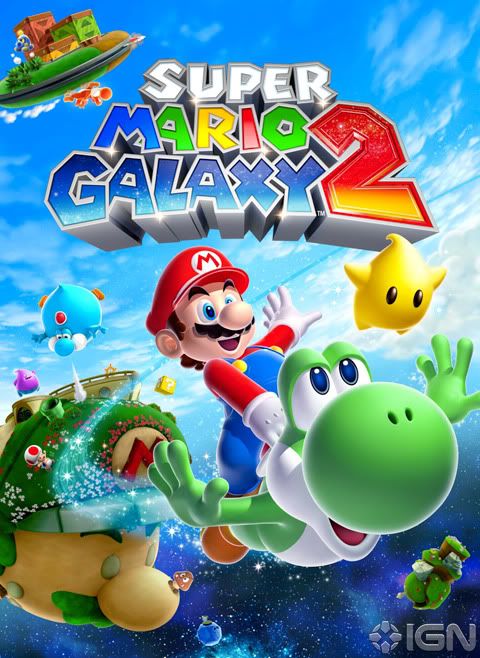 My self-imposed "blackout" on Super Mario Galaxy 2 is still going strong despite a complete media blowout earlier this week. No screenshots or videos for me yet.
Not being able to watch the new trailer that has half the gaming world drooling and the other half trying to find new pants is killing me inside.
That said, I still needed to see this piece of art. I figured it will likely become the boxart anyways… so I clicked it open. I had no words. I still almost don't, this entry is definitely a short one. I whipped up a wallpaper for my desktop using a high-res version, and I'll probably keep it until the game is released. Oh, and when is that?
May 23, 2010
I can't contain myself. I needed to post something about this – the piece of art was the final push.
I can't wait to take flight again. To soar again. To traverse the candy-colored and graphically-rich universe while beautiful orchestral melodies tantalize my ears again.
It's almost time to fly. The wait will be worth it.
-Andrew