How could I not have blogged about my first two months of college? How irresponsible of me.
To be honest, it's been going pretty good. My classes are pretty good, and I've been doing well in them – except for Algebra. I know this stuff, I know I do, but my mind becomes so clouded when I try to actually do the problems. It's going to be my most trying and strenuous test yet, and I have already started meeting it. I think only having it for one semester, instead of two like in high school, gives me a little relief. I only have to hold out for a couple of weeks, after all.
Going there with my dad is still a little weird, but honestly, I think it's a good thing. Instead of being slapped in the face with a completely unknown setting, I've got him to help make the transition easier. Eventually I will have to "grow up" and learn to deal without him or other crutches, but for now, I think it's OK.
So now, where do I begin to talk about stuff that interests me? So much has happened in nearly two months.
I suppose I should start with something that's still a big part of my life – Guitar Hero. Specifically, Guitar Hero 5, and as of yesterday, Guitar Hero Van Halen. Guitar Hero 5 is the most fun I've ever had with the franchise – which is a pretty big statement, considering how much of a blast I had with Guitar Hero 3.
It more than fixes all the problems I had with World Tour, the previous "main" entry. I especially like the ability to play multiples of the same instrument simultaneously; previous Guitar Hero (and all Rock Band) games force every single person of the four-person "band" into a specific role – one was "the drummer," one was the "bassist," etc. And most of the time if you had four people who wanted to play, one of them would have to sit out, because almost nobody wants to be "the vocalist/singer." Guitar Hero 5 fixes this by allowing free-play between any instruments, and it's awesome. I also really like the set list, and have already "full combo'd" six of the songs on Hard mode. I play every single day because I know if I don't, I'll start to slip. This happened when I took a five-month break from GH3 until GHWT, and I absolutely stunk, even going back to Medium.
Thankfully, to further fuel my GH-obsession, I got my free copy of Guitar Hero Van Halen in the mail today. Unfortunately, it uses the World Tour engine, and I care more about some of the "guest songs" than the actual Van Halen ones. Although, like every music game, the set list will surely grow on me as time goes on. It's unfortunate I can't import, or download for play in GH5 by redeeming GHVH's special code, the songs, as I would not only love to play them using GH5′s improvements, but having everything ready to play without swapping discs is really awesome. Alternatively, I am considering the upcoming Band Hero in order to do just that. I've actually been thinking of taking GH5, my Wii, and the instruments to college for an afternoon's play in the student lounge. I still need to consider it carefully, though.
As for other games, I can't say I'm playing anything right now other than oldies downloaded from the Virtual Console, several of which I'm close to completing – which is great, as one of my resolutions was to complete 90% of my games. I don't know how viable this still is, as according to Backloggery I still have 34 "unbeaten" games, or 56% of my total collection. More than half of my games are unbeaten… that's such a scary thought. I at least want to get it below that halfway mark, and I have recently curbed my game-buying appropriately.
Thankfully, there also aren't a swath of games coming out at the end of this year like previous ones. Specifically, I only want New Super Mario Bros. Wii and Silent Hill: Shattered Memories (and Final Fantasy Crystal Chronicles: The Crystal Bearers, but that's coming out after Christmas, so it shouldn't count for this… :p)
I originally wasn't very hyped for NSMBWii, the original DS game was a little too bland and it was catered more to those who grew up on the original Super Mario Bros. and Super Mario Bros. 3 than those like me who grew up on Super Mario World. The addition of Yoshi definitely piqued my interest however, and the latest reports say that it is truly one of the hardest Mario games ever, if not the hardest. This is surprising given the cakewalk that was the DS original. Not only that, interviews have clarified that while it does support four-players at the same time (and will probably be most fun that way), it has been designed as a single-player Mario game foremost. My realization that this will be the first sidescrolling Mario game on a home console in more than a decade and a half shot my hype sky-high.
As for Silent Hill, the release game is getting moved around, so I'm becoming less enthused about it. I still think it will be a great game, though. And as I said, The Crystal Bearers keeps dropping on and off my radar due to its strange December 26th release date. Very odd.
As a change of pace, I've actually become interested in television again. I don't normally watch much television outside of Lost and whatever's on in the background of Adult Swim (while I use my computer, 'nache.) This season though is pretty great. I've been catching episodes of my previous-favorites How I Met Your Mother (this decade's Seinfeld), Venture Bros., and the final season of Monk. I admit I'm a lapsed Monk fan, but how can you miss the final season? Especially one that guest stars Sharona for a couple episodes.
But what compelled me to bring up the topic is a new show I've latched onto: Stargate Universe. Way, way back in 2004 when Stargate Atlantis premiered, I tried making it "my show," something that I could watch and identify with, however after a couple episodes I just lost track of the whole thing. Now, five years later, I wonder if I can keep up with SGU. I suppose Google Calendar reminding me of new episodes every Friday could potentially help, as does the fact I really like the cast, characters, and tone. We'll see where this goes.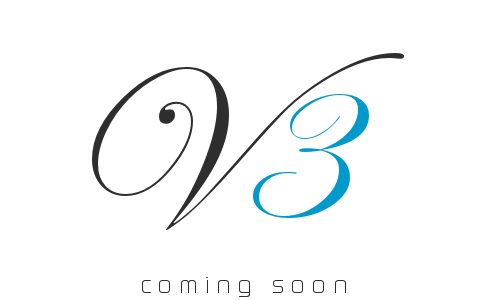 But I haven't been sitting on my butt playing games and watching TV this whole time – after all, I stand when playing Guitar Hero. But I digress, I have been "working" online lately, to once again push out a new version of my most successful website, Project Gforum. I have big aspirations for Project Gforum and Version 3 is the first phase of realizing them. The abbreviated version of my vision is that Gforum will "go pro" with Version 3. That is, "professional," and become one of the "big boy" gaming websites/blogs. This includes a huge paid ad campaign on other websites, monetization of content on my end, a renewed focus on Gforum-exclusive content, a semi-paid "staff," official Gforum-sent press releases, and much more. I'm about 10-15% done with Version 3 as a whole and plan on launching it early next year. After that, I don't expect another new design for at least a year and a half, as I focus on tweaking and growing what's already there.
Speaking of web design and development, I have a couple ideas in mind for the next version of this website, which will become Carol of the Bells Version 8. The overall drive is to make Carol of the Bells, this blog, a subsite of andrewrabon.com. The domain will point to examples of my web design with a renewed focus on putting myself "out there" as a part-time web designer and developer. The homepage will showcase my work, including this version of this blog, the Temple of Andrex Version 5, Project Gforum Versions 2 and 3, my mom's antique website Bittersweet Hollow that I made, and potentially one other website I've recently been asked to build. That's about six designs (and full content management solutions backing them up), not including this website by itself. I think maybe as my name becomes more attached to my work, my private thoughts (this blog) will need to be protected from random wanderers interested what I do. I expect Version 8 sometime in early 2010 as well, but maybe later.
I always get excited at the end of a year and this is no different. Today technically being Halloween, I eagerly look forward to the rest of today, and all the holidays following. These days usually coincide with exciting shakeups and shakeouts in the industries I love, and it's almost overwhelming trying to track it all – I haven't even mentioned Android and the newest device of my lust, the Motorola Droid, but I'm sure that will come soon.
I actually haven't missed a day of college yet – probably due to my father's shrewdness when it comes to my "I feel like 15% sick but I'm gonna exaggerate my symptoms so I don't have to go" gag, but also because, well, college is much easier overall than high school was. The earliest I'm getting up these days is 9:30 AM (not counting Church, which is usually 8:30) – a stark contrast to forcing myself out of bed at 5:45 AM to catch the bus at 6. I just have a lot more energy and a much more positive outlook now because of that one simple detail. I have a lot of strength to draw from in order to get through any tough times.
-Andrew