Well here we are, at the tailwind of 2008. And incredible year to say the least, filled with both tragedy and triumph, death and birth.
While this year I haven't gone through as radical a change as in 2007, I've still grown. This year has seen the rise of my new take-names personality, and it's definitely brightened my outlook. I enter 2009, the year of my graduation, feeling confident but nervous.
But enough on that. Christmas happened this year as it does every year, but this year I feel is better than most recent ones. I didn't really ask for a "big" gift after my mother gave up on the T-Mobile G1, so I was assured the smaller gifts I asked for. In addition, imagine my surprise when I unwrapped a new 26 inch HDTV! I was completely floored. My other semi-large gift was a computer graphics card, but as I have a slim PC, we must send it back for a different model. I'm waiting for a specific wall-mount before I set up my TV too, so in the interim I'm playing with the rest of the toys I got.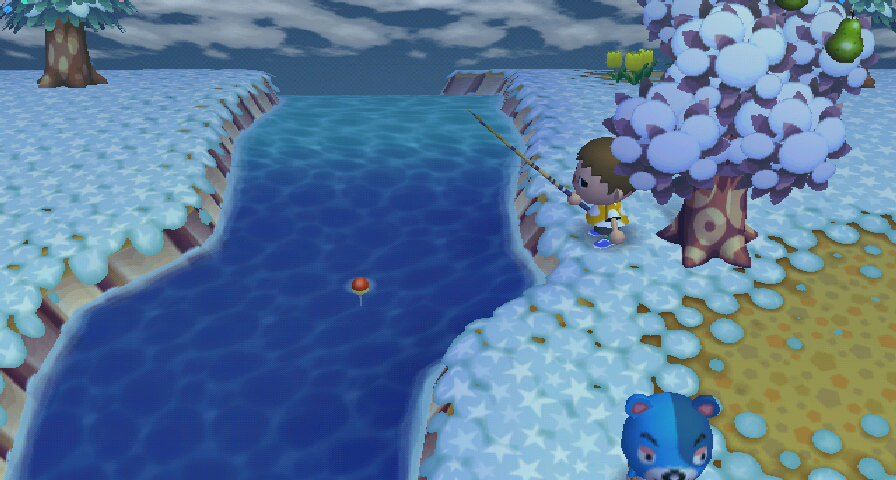 First on the list is Animal Crossing: City Folk. While ostensibly more based on Wild World than the original GameCube title, I'm warming up to City Folk much more than I did for Wild World. I'm completely addicted this time instead of semi-addicted, and this addiction has spread to both my sister, my Animal Crossing compadre, and my sister's fiance. While unfortunately I've been made to bring the Wii back down to my room, no doubt resulting in far less multiplayer Super Smash Bros. Brawl and Guitar Hero: World Tour sessions, it also means I can truly play whenever I want. With my HDTV, it should feel like far less of a downgrade as well.
I got two Sonic games for this Christmas, Sonic Unleashed for Wii and Sonic Rush for DS. I'm becoming a fan of Sonic's speedy gameplay, and (when playing as him), both these games deliver. Sonic Rush exceeded all my expectations and I love each and every part of it. Unfortunately, I cannot say the same for Sonic Unleashed. The Sonic portions are wonderful, but the fact is that they account for roughly 30% of gameplay (based on what I've unlocked so far). The other stages are very clunky and I've had numerous frustrating deaths because of it. I still like the game overall enough to tolerate these sections, however.
I came to the decision today that Carol of the Bells needs an overhaul, from top to bottom, including where it's hosted. Sometime in 2009, probably around March or April (possibly June, this blog's four year anniversary), the Temple of Andrex and this blog will both be redesigned and slightly repurposed. The Temple will become the public face for my persona Andrex on the Internet, with updates on projects and links to where I may be found; this is in line with the Temple's original stated purpose. Carol of the Bells, however, will undergo a more major shift as it becomes both a blog and central hub for those that deeply know me the person, Andrew Rabon. It will have different pages, such as About, Links, Categories, Friend Me, etc. so that they will not have to be loaded if you only want to read the blog, cutting down on loading times. In addition, for the first time in almost two years, the blog format should be changed drastically, from the two column "blog+sidebar under a banner" design to something more fluid and flexible. I will also be leaving Blogger to my own server (as in the Freewebs → My Own Configuration move), unless before the move Blogger makes it so that their blog can pass validation.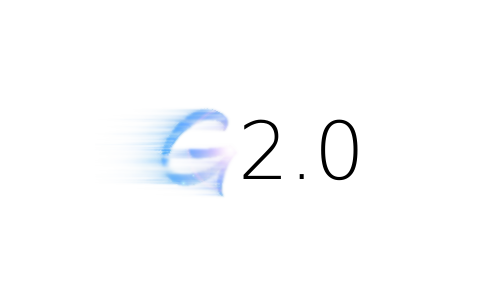 These changes are of course scheduled to take place after the massive Project Gforum 2.0 overhaul, for which I am learning Javascript/ECMAScript and AJAX. The internal target release date is February 1st, but as that nears I'm becoming less and less confident I'll be able to make it. This is because absolutely everything will be ready for the 2.0 launch, no features will be cut. It's a stance I'm going to take because I want to absolutely blow everybody away when it happens, and I believe the only way that will happen is if I overload everybody with features. And to make sure everyone understands the massiveness of the upgrade, I'm going to make an introductory Flash video to explain each and every new little tweak. Roughly, there will be three major things I have to do for the launch of 2.0, four if you count the design (however, I already completed that). In addition, having everything ready is keenly reliant on a certain third party; if they come through in time, I should be able too.
So already I have a lot of things lined up for 2009; Project Gforum 2.0 in February, Carol of the Bells 7.0 and Temple of Andrex 5.0 in March/April, graduation in June, and college in August. Hopefully, by this time next year all of these things will have come to pass better than I expected, but you never know.
-Andrew