The Dark Knight officially releases this morning, and as I type this the unwashed masses are getting their first viewing of the film at midnight showings. Despite my inclination (nay, desperation) to join them, I have opted instead to view the film "the way it was meant to be seen"- in IMAX. Amazing how long a journey it has been for me to view this film, but unlike Spider-Man 3, I can have pre-see relief knowing the critics have taken a liking to it. I mean if my favorite film, Batman Begins, got 84%, it only bodes that much better that its sequel, with mostly the same cast and crew, has achieved 90%+. And rest-assured, it is an achievement, and a crowning one at that. If all bodes well I myself shall witness this film with my own eyes. If it fails, then I always have Batman Begins to fall back on. If it doesn't… well I'll save those thoughts for later, when the hype has died.
The E3 Media Summit has ended as of yesterday, and it seems that the opposite of all my predictions came true. The show itself seems smaller than last year, and on top of that this was not the coming out for the next great Nintendo games as I thought. In fact, this has been called Nintendo's worst E3 showing ever. I would be lying if I said I wasn't somewhat disappointed, but since Spider-Man 3 and last year's E3, my hype levels have stayed low. Even for The Dark Knight am I nowhere near as excited as I was for Spider-Man 3. Showing just three Wii games, all casual and of which only two release this year, most have been quick to say Nintendo is no longer making any "hardcore" games at all… what a bunch of fools! Since launch Nintendo has released two – just two! – casual "Wii line" games, three if you count Wii Play, and this E3 they just announced two more. Ironic how everyone forgets they also delivered the second-best-rated game of the entire decade, in addition to the biggest or best entries in their long-running franchises, which includes Metroid Prime, The Legend of Zelda, Paper Mario, Fire Emblem, Mario Kart, and Smash Bros.- all within the first 20 months of the system's life. How quickly we forget. This E3 has done nothing to sway my conviction that the Wii will see a new Kid Icarus, Pikmin, and Zelda before this generation is over. And maybe even a new mainline Mario game, too.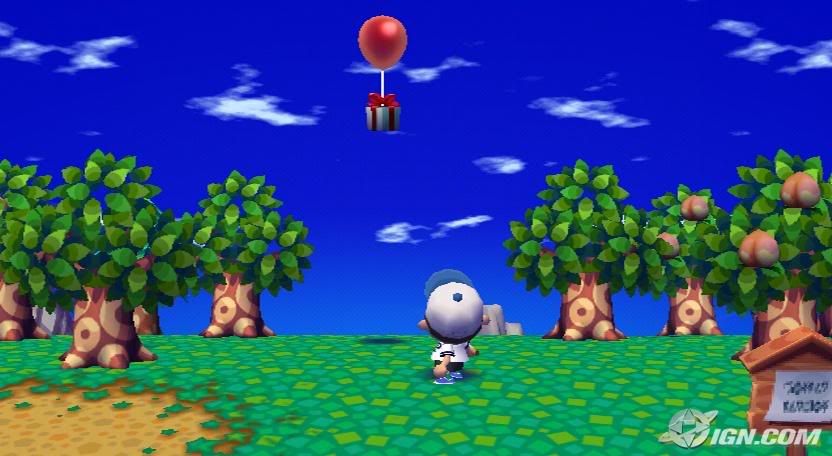 But ranting aside I enjoyed E3 2008, that is, as long as I focused on the top two games I want this year: Animal Crossing: City Folk (surprise!) and Guitar Hero: World Tour (surprise?) Animal Crossing has the three basic things I required of the next AC:
It was on a console.
The terrain wasn't flat like Wild World.
Real holidays came back like Halloween and especially Christmas.
The extra features (USB keyboard support, large City area with shops, same-console players having different houses randomly plotted across the town) are just those, extra features, as nice as they may be. Even voice chat support through Nintendo's shiny new WiiSpeak accessory is secondary, in fact I probably won't buy that until The Conduit comes out, as online AC play was never big for me. I never took a liking to Wild World like I did the GameCube original, a large part of which I think is because it was on a handheld. Hopefully City Folk gives me the same feelings that I got when I first played Animal Crossing.
Speaking of games, I've recently become sucked into the world of game development again. I can't help but think that artists and not programmers have it easier when making games; they create all the content for the actual game, even a simple Visual Basic codemonkey could cobble together something if the content is there. Programmers, or at least I, have it much rougher; I want to create a game, but none of the content is there. You can't write "RenderModelOnScreen()" and have it work without a model. A lot of frustration is stemming from that, but I am learning the ways of the art and when pushed, I can begrudgingly produce passable stuff. There are two projects I have that are in deep focus right now; first, a 2-dimensional Ouran RPG, the concept and some art of which I had started last Summer; and second, a 3-dimensional horror-exploration game based on my home and surrounding woods, dubbed "Shattered White" or something along those lines. The Ouran RPG is my main priority, it will be much easier to do after all, and I plan a line of at least three sequels using the exact same engine eventually. Conceptually, however, I'm more involved with Shattered White, as I'm still having trouble nailing down the language and engine I wish to use. I'll probably end up using Microsoft's XNA, its game-focused areas are excellent and I love the C# syntax. Both won't be out for a while, as I still have commitments to Project Gforum (which I just recently upgraded with a prototype version of my professional website-updating suite!) Seems I always have four or so projects in the works at any given time.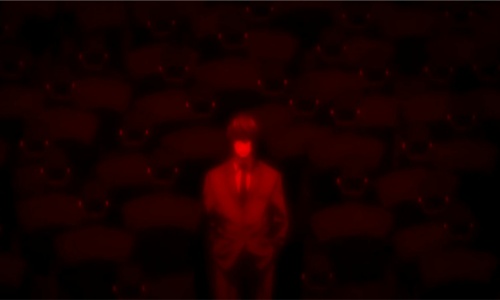 Two weeks ago tomorrow Death Note ended. The masterpiece anime and accompanying dub about a boy with a killer notebook managed to take me in like none other recently except Gurren-Lagann. It's a very high-quality anime and I'm sad to see it go; while I'm not upset at the ending and second arc as much as some people, I somewhat missed the tension L provided. On the anime backlog front, I've been going through the full series of Mythical Detective Loki Ragnarok after it was recommended to me like two years ago by someone on the G4 boards. At least I finally got around to it, right? It's cliched and dated to be sure, but it definitely has a style and plot all its own, so I don't mind much. I'm also watching episodes of Nabari no O as they come out, but the problem is my chosen fandubbers are falling later and later with releases. I'm too lazy to switch, though…
Real-life related, I'm going through job applications like once every week. I don't think it's my destiny to get a job this Summer, but I don't care either way. There are benefits to both sides, and despite my obscene laziness I would do a job with a smile on my face.
Which was actually the Joker's plot all along…
-Andrew