I made such a big deal* about the Wii launching last year, I though I'd do a follow-up piece. However, as I'm still in the throws of apathy, I've decided to just port over one of my long-winded posts from the X-Play boards. Enjoy.
One year ago on November 19, 2006, Wii launched in North America.
What an incredible year it's been. Dozens of new games have been announced for Nintendo's newest console after it's breakthrough success, almost scrambling to meet demand. Titles like Fatal Frame 4, Monster Hunter 3, NiGHTS, and Tales of Symphonia, in addition to some support Nintendo had from the very beginning, like Final Fantasy Crystal Chronicles and No More Heroes. And while their selection is generally considered substandard, there are a few games already released that are above and beyond, like Zack & Wiki, Elebits, Resident Evil 4: Wii Edition and Umbrella Chronicles, Dewey's Adventure, and in my humble opinion, Sonic and the Secret Rings.
All this layered on top of some of Nintendo's best first-party games in a long, long time, possibly ever. It started with the launch title Twilight Princess, and has continued with each of their subsequent major releases, including Super Paper Mario, Metroid Prime 3, Fire Emblem: Radiant Dawn, and the currently best-reviewed game of all time, Super Mario Galaxy. Both Mario and Nintendo have truly returned to form this generation.
In addition, the Wii is continuing the reverse-trend of calling Nintendo kiddy. Announced or released mature games include the Resident Evil games, The House of the Dead compilation, Fatal Frame 4, ObsCure, No More Heroes, Sadness, Zombie Massacre, Manhunt 2, The Godfather, Scarface, and Distaster: Day of Crisis, which would have been truly unthinkable last generation.
Now, however, it's being accused of being too casual. This casual-hardcore distinction is really meaningless in my opinion, and I think if we continue along this path then the gaming industry will suffer. The DS shows that both types of games can exist on one platform, the Wii as a console should show that it is possible too. This post itself mostly invalidates this criticism regardless.
The Wii has revived previously dead or flatlined genres, including point-and-click adventures with Zack & Wiki, and arcade-like on-rails shooters with Umbrella Chronicles, Ghost Squad, and soon, the House of the Dead compilation.
Many people accuse the Wii of having only shovelware, or "Wii-makes," which is undeniable but not undefendable. Titles like Okami do in fact benefit from the Wii's control scheme, and Okami's art style is timeless enough most down-to-earth gamers should not care it was made last generation. Plus it is being put out onto another platform when the consoles are no longer transition, meaning the overall sales should benefit and Capcom and other developers may consider being more original, benefiting the entire industry. They accuse the Wii of poor graphics, but they were the ones who whined at the infentile $250 price tag and then bit their tongues as later games came out. They accuse the Wii and insult Nintendo for their online schema, but things are changing. What I'm trying to say is, it's been an absolute fantastic first year for the Wii, especially as far as first years go for consoles. Much better than the DS's. This year has saw Nintendo soar back to the top of the industry for the first time in over a decade, and all thanks to breaking bounderies and innovating where it counts. I laugh now when people whispered Nintendo was calling it quits as the GameCube fell on its last knee and the PSP was looming on the horizon, but I didn't always. But now with Nintendo as Japan's second most valuable company, I can rest easy.
The next year looks to be even better, with all the third party games above, Nintendo's efforts like Super Smash Bros., Mario Kart (16-online multiplayer!), and Disaster, and the launch of WiiWare (which is gaining support each and every day). And I'm sure we're going to see another huge burst of support for Nintendo's new system, except next year it will be continuous. Expect many franchises you thought would appear on PS3 or Xbox 360 to show up exclusively for Wii, as well as entirely new games and series built from the ground up to use Nintendo's revolutionary controller.
And you know what? After this year, it deserves them.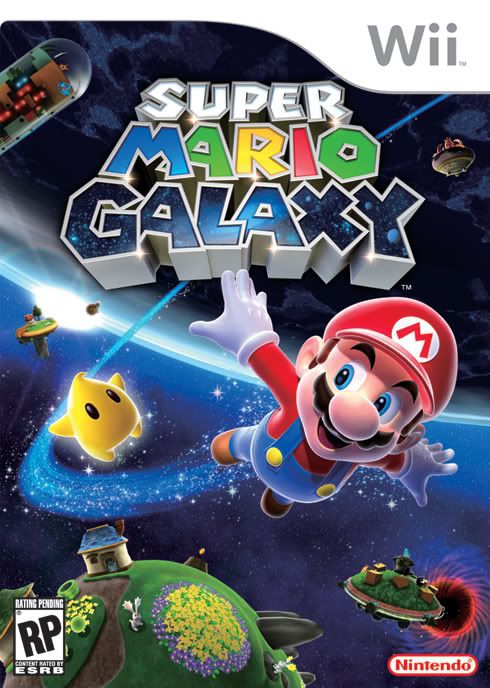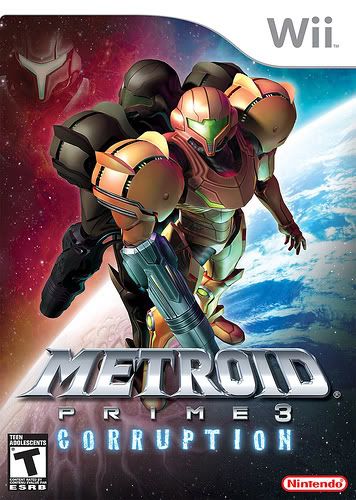 How can you go wrong?
*You see that Polar Nights logo there? Let's just say it won't go unused and I'm thinking of submitting *something* to Google's Android Developer Challenge. Wait and see.